Increasing profits can be a difficult task for most businesses. But, with the right approach, you can maximize the value of existing customers. When you start an upsell or cross-sell conversation with an existing client, that customer sees your value and quality. 
Instead of trying to forge a new relationship and convince a stranger to buy from you, starting the conversation with an existing customer is easier.
With the right plan and vision, you can leverage your current customer base to increase your company's profits. 
Here are the 10 ways in which you can maximize the value of existing customers:
1. Reward loyalty. Offer freebies or incentives to keep customers coming back.
You can increase the value of existing customers by rewarding your loyal customers in the form of discounts, freebies, or other incentives. This will also encourage them to purchase your products or services again and again. However, it's important to make sure that these special deals do not alienate potential new customers.
2. Offer your Customer a Financial Incentive For Booking Additional Work
After you've completed a job for a client, offer them a discount on future services or another incentive to provide you with additional work. Not only does this strengthen your relationship with your clients, but it also encourages them to engage you for additional services. Great way to increase the value of existing customers.
3. Implementing AI throughout the process end-to-end
Automating the customer journey can increase customer satisfaction and retention by improving speed, accuracy, and efficiency throughout the process.
For example, IFFCO Tokio General Insurance Company needed to improve its claim processes after learning that up to 30% of its customers were not satisfied with the assessment of their claims.
The insurer implemented an AI-based Claim Damage Assessment Tool (CDAT) that uses advanced computer vision techniques to assess vehicle damage from images customers upload using an app.
According to a recent IBV report, infusing AI throughout the customer journey can significantly increase customer satisfaction and retention. Companies benefit from increased speed and accuracy using deep industry expertise and AI-based tools.
Further, the increased productivity opens up more time for insurers to develop the personal connections customers are looking for when making insurance decisions. This way insurance companies can increase the value of existing customers.
4. Develop intelligent workflows for both the agent and the policyholder
As insurers become more familiar with the benefits of intelligent workflows, they are starting to redesign their systems and processes. Automating and integrating tasks can result in innovative ideas that convert into business value.
Touchless claims processing is an example of an innovative way of handling a claim from first notice of loss (FNOL) through to settlement with limited to no human interference.
This way Insurers are integrating functions across organizational boundaries empowering employees and allowing customers to feel known, be served faster, and get instant policy refunds or claim payouts to maximize the value of existing customers.
Also read: Learn how Symbo is disrupting 100+ old legacy processes
5. By using an omnichannel approach to interact with customers
At present, insurers are mostly dependent on telephone (51%) and conventional mail (50%) to interact with their customers. These methods have become expensive and outdated and they result in erratic interactions. Nowadays customers are looking to interact using digital channels, like the company's website.
Insurance companies should focus on digitally transforming the front office and creating an omnichannel approach, this way insurers can improve customer engagement, save money and increase the value of existing customers.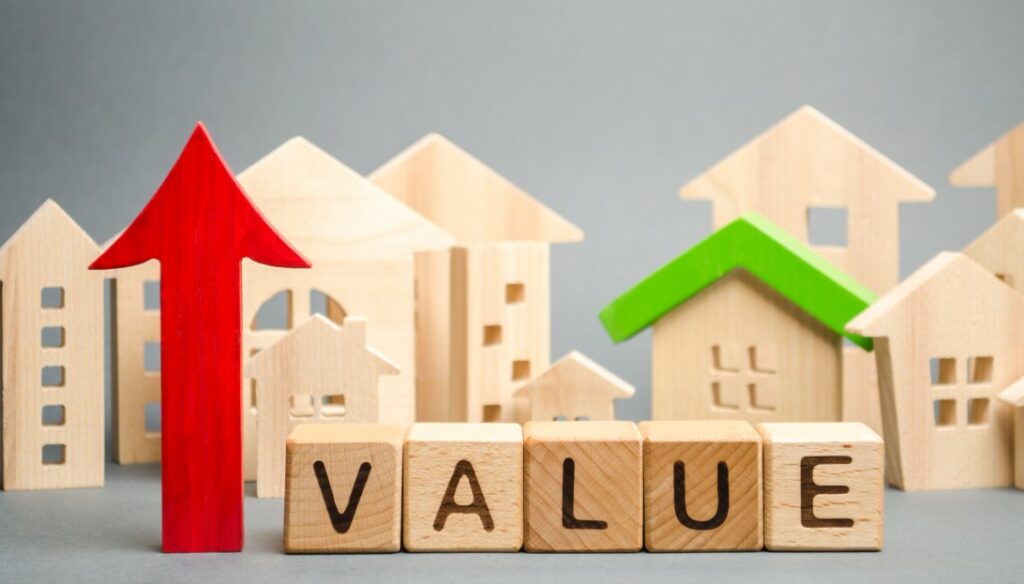 6. Creating Personalized Experiences
Using available data to create personalized experiences and designing products and services around the customer experience will help to increase the value of existing customers and ultimately their purchasing decisions.
7. By simplifying language in documents
Insurance companies can improve the value of existing customers by simplifying language in documents and communications to use less insurance jargon.
8. Adding an online chat feature to their website
Insurance companies can improve the value of existing customers by simplifying language in documents and communications to use less insurance jargon.
Let's look at one such example, OP Financial, one of Finland's largest financial services companies. Added this new feature and resulted in increased users by 1,000% within a few months.
AI-based chatbot supplements the live human interaction, OP Financial was successfully able to reduce customer wait times while also meeting the demand for their new online chat feature.
Also read: 5 things to look out for while choosing an Insurance Partner
9. Engaging with customers daily
Insurance companies should daily engage with their customers or instead of only at renewal time.
10. Deliver At The Right Time
Delivering a product or a service at the right time is not only about something physical. It's also about interacting or handling customer service calls. 
If you had set a deadline with your customer, then you must keep it.
This is not just about doing more to improve the lifetime value of your customers it's about keeping to your word. If you are not able to keep your promises and commitment, then your customers will be disappointed and customers will buy from other brands.
Conclusion
Keep track of how valuable each customer is. You can do this little experiment; Track down your most loyal customers and determine how much they are spending on average over a month, a year. By tracking this metric, you can get a good idea of what you are doing right and where you are going wrong.
Tracking the results of a plan that focuses on maximizing the value of your customers is a vital way to grow your business. Whereas new customers are important, nourishing the relationships of the existing customers is the most efficient way to grow long-term.