Symbo's customer-centric approach to insurance, ensures all key aspects of customer experience are easy and intuitive for the end user. Right from communicating the coverage details and inclusions, to ensuring a hassle free claims experience, we strive to delight your customers at every step.
This document details out the key aspects of the policy issuance process and the claims experience for the end user.
Symbo makes the Partner the Master Policy holder of the insurance product under which the Partner is authorised to administer the policies to individual customers. There is a one time process to register with the Insurance company as the Master policy holder that requires submission of your company documents (PAN card, GST certificate, etc) and a minimum Cash deposit balance, which is an advance against the policies.
Symbo has multiple options to seamlessly integrate the insurance buying experience with your current purchase journey.
The buying journey has 3 steps
Customer Opt-in
Data Integration
Policy Issuance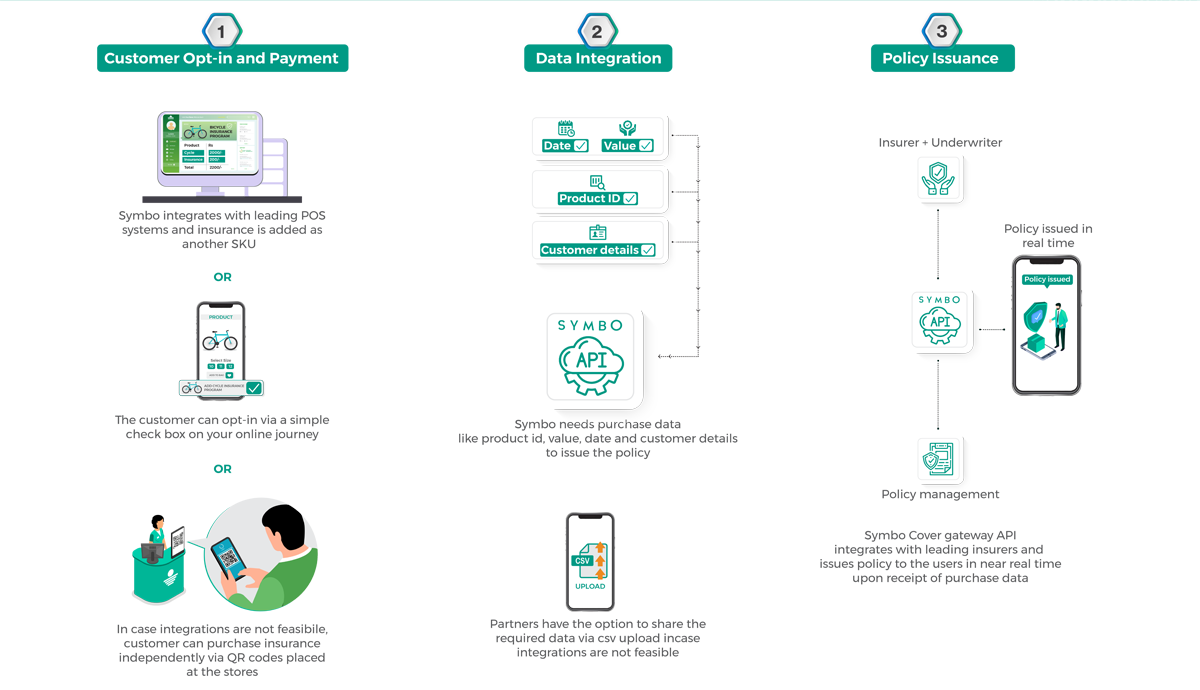 Our platform capabilities combined with our super efficient claims management team, ensures a delightful and stress free claims experience. A customer can get his claim processed in 4 easy steps:
Intimation
Supporting Documents
Review
Claim Payout