Mission
Become the world's largest platform to distribute insurance in a way that is relevant and intuitive to the user.
Browse our open positions
What are we looking for...
Ownership. People who own the outcomes
Focused team player. Put the team's objectives before yours
Self motivated. Folks who are keen on learning
Individuals who deeply care and respect their colleagues, partners, and customers
At Symbo, we bring our employees into everything we do. We're always eager about solving complex problems for our partners to build a business we can be proud of.
High Growth
We are a young organization that is growing fast. And as we grow, so do our people
Meaningful work
We want to make Symbo one of your most fulfilling career stints. Change of role, take on more responsibilities, changing your field, at Symbo we welcome all these conversations
Flexible Everything
Work timings, location, holidays, and even your role. We offer flexibility so that you get to do your best work
Passions outside Work
At symbo we have a professional food blogger, a cricketer, an improv comedian, and we all rally and cheer our colleagues as a team as they pursue their passion
We Work Hard and Play Harder
We love to have colleagues with whom we can have fun. Right from Friday mixers, to playing cricket, to binging movies together, the Symbo Squad is one big family that connects with each other even beyond work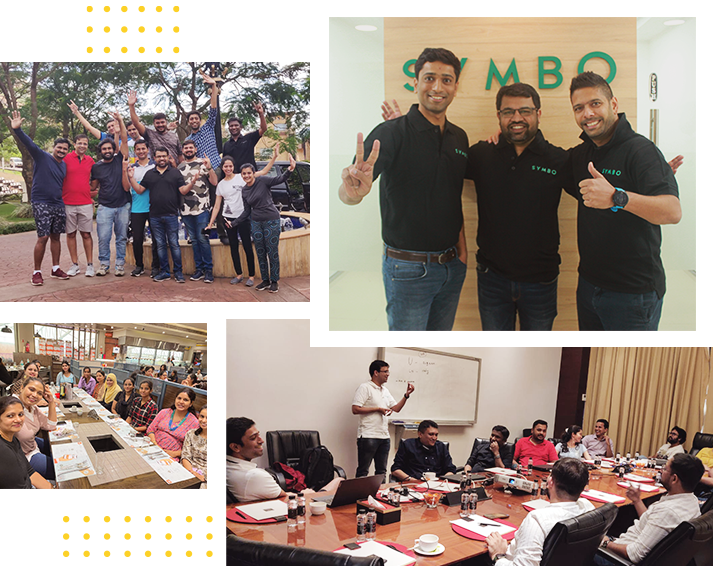 Our partners include the best insurers in the world