Symbo's Insurtech capabilities in a nutshell
Full stack Integration Modules
Easy-to-use Partner Analytics Dashboards
Real-time policy issuance API's
Seamless Claims Management
We know the hurdles as they're already been taken care of
Legacy complexities of insurance, carefully studied & minimised
Automated & simplified processes for policy & quote generation
Secured policy data management – customers risk & customer data risks covered at the same time
No pre-requisites to use our simple & smooth CRM Dashboards
Symbo's Cover Gateway API - from months to minutes.
Powerful API Platform with pre-built integrations to issue coverages, all in real time!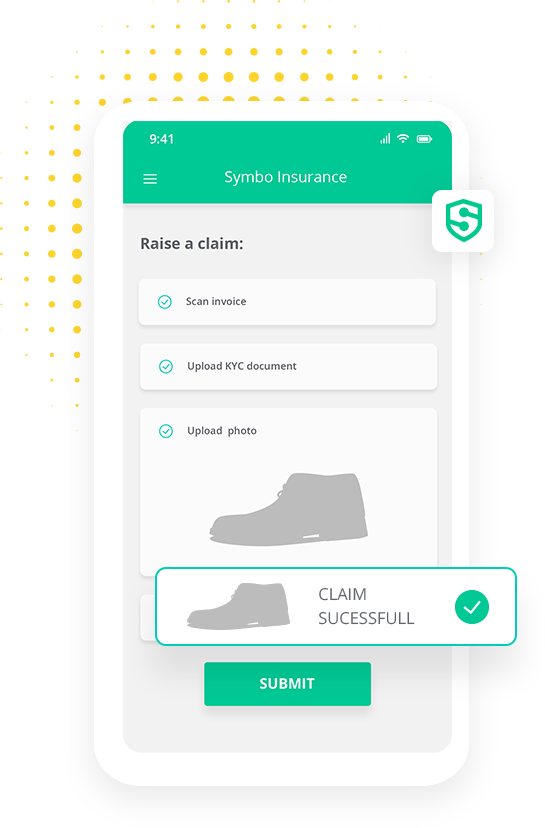 Don't Make your Customers Wait!
With Symbo's Claims API :
No forms to fill or physical presence required. With our automated claims tech stack, we provide the ability to raise the claim in a few easy steps through an online journey.
Our deep API mapping with insurers & brands makes it easier for claims to be processed within hours, not days.
No more exhausting communication exchange for claim disbursement. Providing gateways for online transfers directly into their bank accounts or sending store credits for their next purchase, you make the choice!
Partner Analytics Dashboards
Get complete visibility over your customer's insurance life-cycle & track vital KPIs with the help of our front-end dashboards to monitor real-time analytics for policy issuance & claims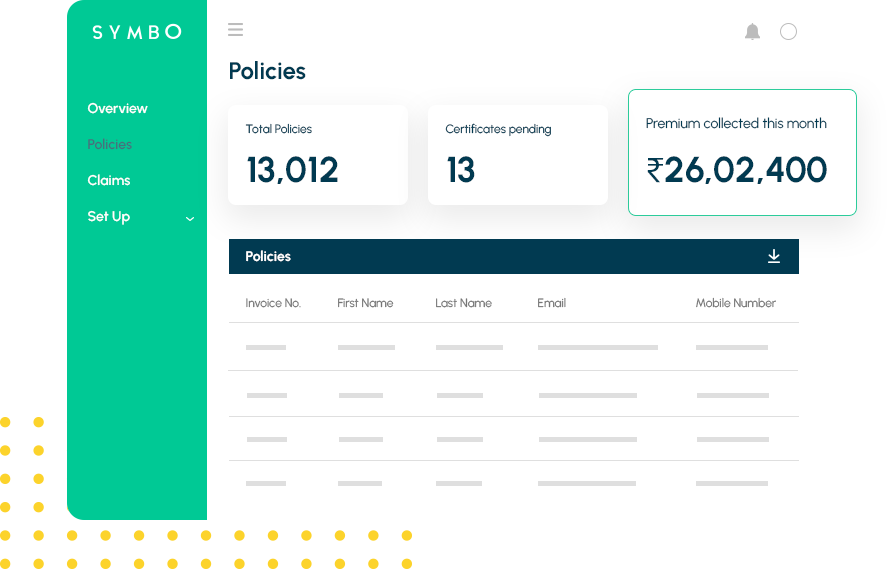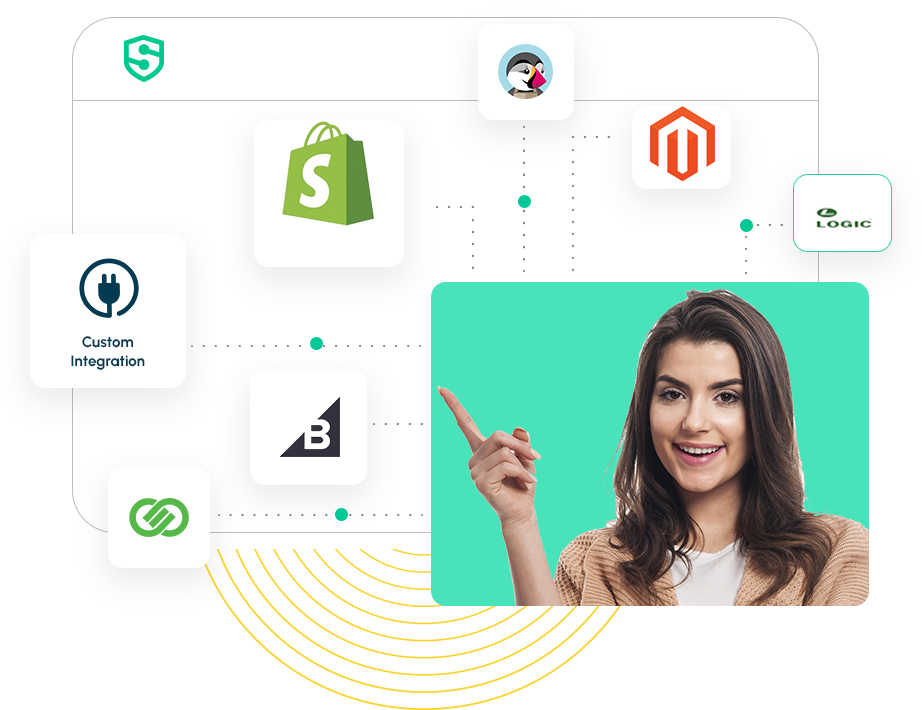 We provide integrations on platform & gateway merchants of your choice!
Symbo offers seamless & quick integrations on any platform of your choice as well as custom-built systems.
Our API-based platform makes implementation much simpler for mapping technology enables you to rapidly launch Insurance for your wide array of products.
Built to handle omni-channel experience with scale
Drive more revenue & increase customer loyalty by Embedding our Insurance at the Point of Sale
Our partners include the best insurers in the world