Leadership Circle 2023, a closed-door event powered by Symbo, brought together visionary leaders, industry pioneers, and key stakeholders to shape the future of travel. While Leadership Circle transcends a given sector, the Delhi edition of 2023 focused on unraveling the boundless possibilities within the travel landscape.
Leadership Circle is an invite-only gathering of industry experts and decision-makers, offering a unique opportunity for networking, knowledge exchange, and professional development. It aims to facilitate strategic partnerships, business growth, and the exchange of best practices for their customers thereby driving a positive and catalytic change within the respective industries.
Esteemed Panel at Leadership Circle 2023 - Delhi edition
The Leadership Circle had a curated mix of leaders, who represented the forefront of the travel industry in different domains including B2C, B2B & corporate travel. These distinguished invitees comprised a diverse range of professionals with more than a decade of experience in their respective travel sub-domain. We had Mr. Deepak Khanna from Travel Boutique Online, Mrs. Geetika Jain from Radisson Hotels,  Mr. Rajesh Rakheja from Dreamfolks, Mr. Dhruv Gupta from Rategain, Mr. Jaikiran Ahluwalia from Yatra, and Mr. Ankush Dhawan from  BLS Visa, that took their time on a friday afternoon to attend the event.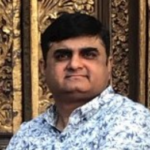 An industry veteran with over 25 years in B2B business, currently working as COO for TBO, most successful B2B travel company today in India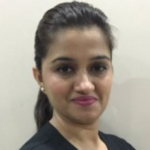 Revenue & Distribution expert, led multiple portfolios and successful team. Currently leads Distribution Services for Radisson Hotels, APAC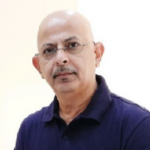 Travel professional with experience across Aviation, hospitality, and distribution. Currently leading Global comme & strategic alliances @ Dreamfolks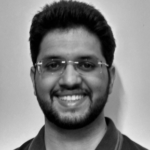 Professional with different experience panning across SaaS, Airlines, Consulting, IT  & Technology. Currently Managing M&A at Rategain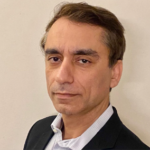 Veteran in travel trade, extensive experience in TMC, Corporate Travel, Forex & Leisure, currently working with Yatra as VP- Operations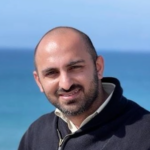 Working with BLS International, managing VAS for 60 countries, ensuring relevant services are available for visa applicants across globe
By bringing together these experienced veterans, Leadership Circle 2023 aimed to create a vibrant community of like-minded professionals who are currently driving the future of the travel industry.
The panel was moderated by Symbo's Chief Growth Officer, Kartik Poddar, and AVP-Travel, Deepesh Saxena bringing a total of 40 years of experience in Travel.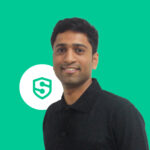 15+ years of experience in the eCommerce and Travel Technology. Known for his collaborative approach. Focus on building strong relationships with partners and customers.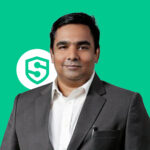 With over 25+ yrs of experience in travel, Deepesh builds strong relationships with Travel businesses and develops customized solutions that meet their unique needs.
With a clear objective in mind, we delved into the intricacies of the industry, exploring ways to enhance the travel experience for customers and meet their evolving needs. Our event aimed to take the "guesswork" out of travel, navigate changing customer behavior trends, and decode the power of ancillary products that boost revenue in different segments within travel & hotel business. Below is the gist of Leadership Circle 2023 – Delhi edition.
Taking the "guesswork" out of travel
Experts shared valuable insights on taking the "guesswork" out of travel, particularly regarding the booking process, post-COVID changes, and the growing appeal of private tours and travel packages on different Social platforms. 
One of the prominent topics discussed during Leadership Circle 2023 was the shrinking booking window. As the industry looks to recover and rebuild, it is crucial to understand the differences between post-COVID and pre-COVID travel. Leadership Circle 2023 shed light on the challenges faced by travel companies in terms of health and safety measures of passengers, changing customer expectations, and the role of technology.
Navigating through changing customer behaviour trends
The pandemic brought the traveling world to its knees.
In response, revenge travel emerged as a captivating phenomenon – a term coined to describe the pent-up demand for travel after extended periods of lockdowns and restrictions, has witnessed a notable surge.
One noteworthy point of discussion that this trend gained prominence during these challenging times is the increased preference for homestays and Airbnb-like accommodations.
Decoding ancillary products in Travel
Our moderators had a keen interest in understanding which ancillary offerings are the most organic & intuitive for customers in terms of opt ins & repeat usage.
The event underscored the growing trend of travel companies diversifying their portfolios. By expanding beyond their traditional services, these companies aim to enhance customer experiences and tap into additional revenue streams.
Leadership Circle 2023 -
Mumbai edition

- ACCEPTING APPLICATIONS
We are thrilled to announce that we are now accepting nominations for the next edition of Leadership Circle. If you are a visionary leader, industry expert, or decision-maker of any industry, we would be delighted to consider you as a potential participant.
To nominate yourself or someone you admire, please fill out the form below. We are excited to hear your perspectives, insights, and ideas that can shape the future of the world.