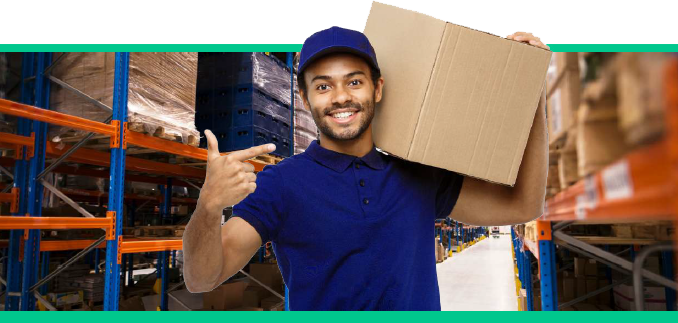 Borzo, a leading on-demand delivery platform, recently announced a partnership with Symbo Insurance to offer insurance protection for its delivery captains in India. The tie-up will provide an option for their fleet of 50,000 Delivery partners with a comprehensive insurance policy that covers accidents, hospitalization, and accidental death benefits, ensuring their safety and security while on the job.
Borzo, formerly known as Wefast, is a prominent intra-city courier delivery service in India, dedicated to simplifying deliveries for businesses. Renowned for their swift service, Borzo takes pride in delivering a wide range of items, from documents to surprise birthday cakes, within a remarkable timeframe of 1-3 hours in major Indian cities. Leveraging advanced algorithms, Borzo optimizes multiple parallel deliveries by considering various factors such as geographical routes, package contents, and couriers, ensuring the feasibility of same-day deliveries.
Policies issued till date
In India, the attrition rate among delivery executives for on-demand courier and delivery companies is alarmingly high, ranging from 55% to 75%. Recognizing this issue, Borzo sought to enhance its system by providing valuable and intuitive perks to protect its delivery agents, ensuring they can serve with peace of mind. Additionally, Borzo aimed to prioritize the safety of its delivery agents by providing insurance coverage for their rides during deliveries.
By leveraging Symbo's cost-effective monthly opt-in insurance, Borzo successfully provided their delivery fleet with a means to protect themselves. This proactive step not only highlighted Borzo's dedication to the safety and welfare of their employees, but also had a positive impact on employee morale and retention.
With an affordable monthly premium of just ₹19 and a user-friendly digital platform for policy management and claim filing, Symbo made it hassle-free and convenient for Borzo's delivery agents to obtain the insurance coverage they require.


By partnering with Symbo Insurance, Borzo has taken proactive measures to safeguard both their delivery agents and their business from the potential financial ramifications of accidents or unexpected events. This decision reflects Borzo's commitment to prioritizing the well-being of their delivery team while also mitigating potential risks to their operations.
"Large number of Gig Delivery partners are not aware of health-policies and also have limited access to health-funds. Hence, we have taken the initiative to partner with Symbo and facilitate health-insurance benefits for all the current and future partners on our platform. This alliance is a significant value proposition for us towards one of our very important stakeholders which will all allow us to help them with need-based and cost-effective health cover. Our initiatives have always been driven by the aim of creating a secure work-environment for thousands of partners and impacting their life positively. Hence, we are doing what we ought to do, looking after them."