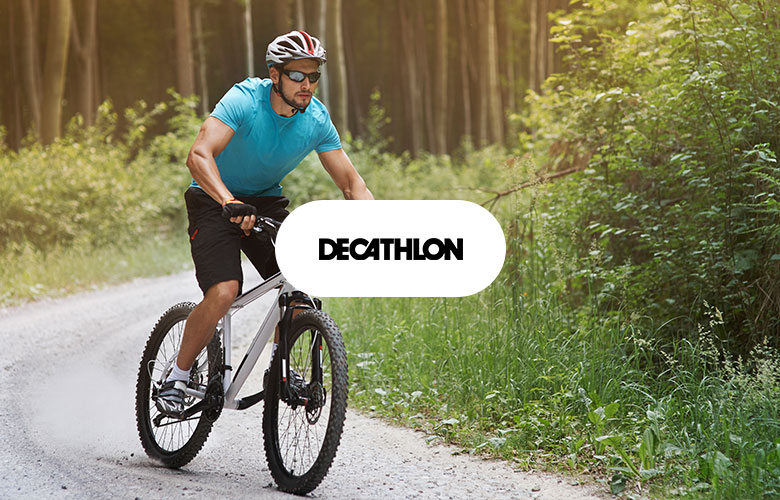 Decathlon, the largest sporting goods brand in the world, with a huge retail presence in India, introduces Symbo's Cycle Insurance and sees significant uptake with an attachment rate of 35%
Since 1976, Decathlon designs, manufactures, and offers the best gear at the best prices for more than 80 sports. Decathlon has been present in India for more than 10 years. It has over 70 large-scale stores in India and retails over 500 products including running shoes, clothing, and other sports goods.
Symbo's Cycle Insurance offers cycle care & a protection plan for the Decathlon customers. A completely new product, Decathlon has seen tremendous response from its customers wanting to protect their cycle purchase.
Cycle Insurance, a globally well entrenched product, was not easily available in India. Cyclists had a way to buy coverage products for their cycles. Symbo worked closely with the team at Decathlon to understand their customers preferences to device a program that give complete peace of mind to their customers
Symbo's Cycle Insurance was offered to Decathlon customers as an add-on in the buying journey, where customers could add on the cycle insurance along with their purchase. Customers could upload the copy of their invoice and activate their policy instantaneously. The plan covered key aspects like theft, damages to the bike and accessories and even had a personal accident policy as a part of the package, thus ensuring complete protection against all risks that a cyclist might face.
Symbo's Bicycle insurance was a very unique offering for us. We really liked how the entire policy issuance and claims process has been fully digital and seamless. The response from our customers has been very positive, promoting us to roll out the product across all our stores PAN India.