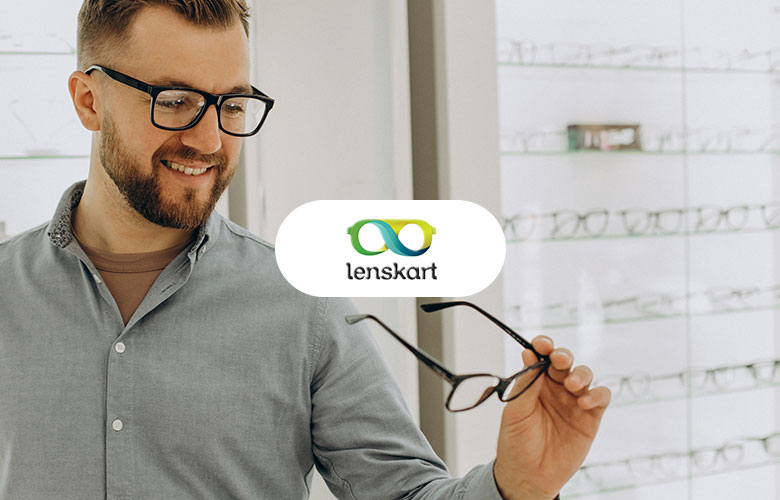 India's leading eyecare unicorn Lenskart embeds 'Eyewear Insurance' to its product mix to generate 10% incremental revenue while enriching customer experience!
Lenskart is India's leading e-commerce platform for eyewear products ranging from prescription glasses, contact lenses to sunglasses. With a network of 500+ retail stores & an ecommerce portal, the unicorn startup has crossed a $2.5B valuation benchmark. Lenskart has revolutionized the eyewear industry in India with its omni-channel approach of selling eyewear in more than 70+ cities
'Eyewear Insurance' gives Lenskart's customers coverage against common damages to the product, while helping the brand drive loyalty. With Symbo's assurance, customers are opting to buy more expensive eyewear, increasing AOV for Lenskart.
Lenskart offers their customers a generous two year limited warranty, which covers any defects in materials or workmanship in their products. However, damages due to accidents, loss, and theft aren't covered by the warranty.
Symbo's 'Eyewear Insurance' was offered to Lenskart customers as an add-on in the buying journey, with a simple click of a button. Symbo's CoverGateway API, with out of the box integrations with leading POS and ecommerce platforms, shortened the go-live with Lenskart to just 4 weeks.
Lenskart customers could easily access their insurance account on Symbo App for policy coverage details & also file claims online, with more than 90% claim settlement ratio. Symbo's OCR technology validated the purchased product and claims, and settled the claim within 48 hours in an automated process.
Customer happiness is the core of everything we do at Lenskart. Working with Symbo, we brought first of its kind insurance solution in eyewear industry. Product, process and technology innovation done by Symbo and Lenskart team has helped us improve customer experience significantly. Together we have been able to deliver on our goals of highest attachment rate, seamless claims journey and most importantly customer happiness.