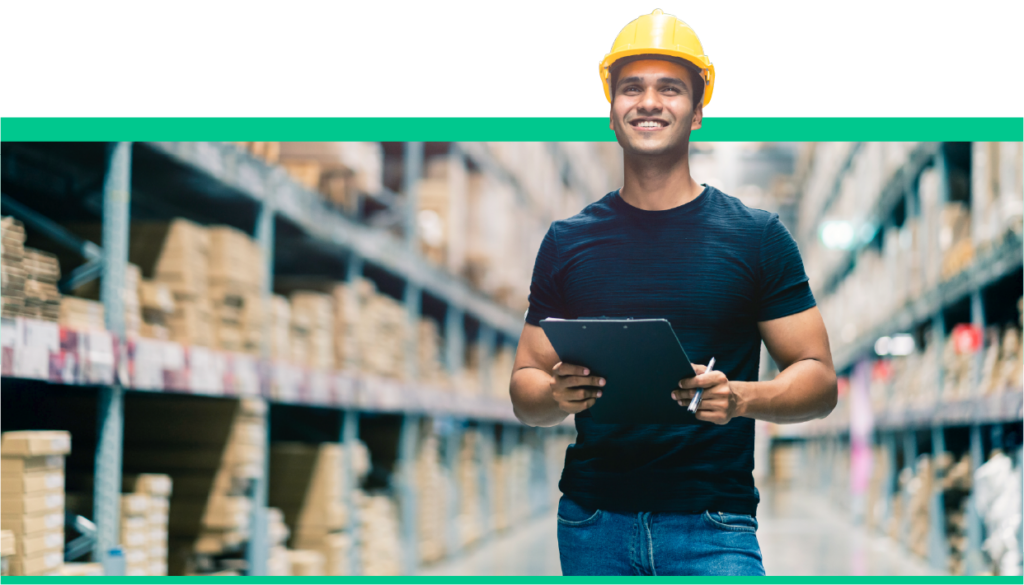 India's largest tech-enabled logistics and fulfilment platform, Shiprocket and Symbo have reached a significant milestone in their partnership with 1 lac policies sold within a month of launch!
Shiprocket is one of India's largest tech-enabled logistics and fulfillment platforms that aims to democratize the eCommerce landscape of the country. With tie-ups with multiple courier companies, e-tailers can manage their orders and day-to-day operations, optimizing shipping, tracking, and much more from a single platform. Since its inception in 2017, they have acquired over 150K sellers and have grown more than tenfold in the total number of monthly shipments.
No. of Shipments secured within a month post launch
Total sum of Goods Insured
Claim settlement within 7 days of intimation
Traditionally the process of issuing marine insurance per shipment was manual and time-consuming, discouraging sellers to opt for insuring their goods. The claims process is completely manual, and the turn-around time (TAT) for getting them settled has always been high, causing further dissatisfaction among the sellers.
Shiprocket and Symbo worked together to create an end to end platform that can automate the entire issuance and claims process.
Symbo's Cover Gateway API, was integrated with Seller dashboard providing them an opt in to secure their goods before placing the shipment order. Shipment details were passed to the insurer in real-time for approval skipping the delay in policy issuance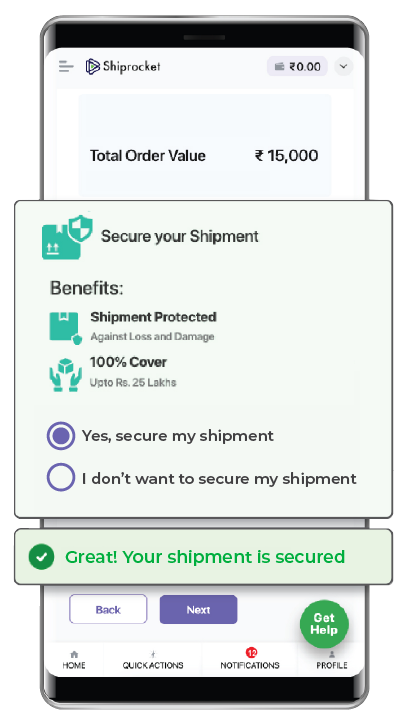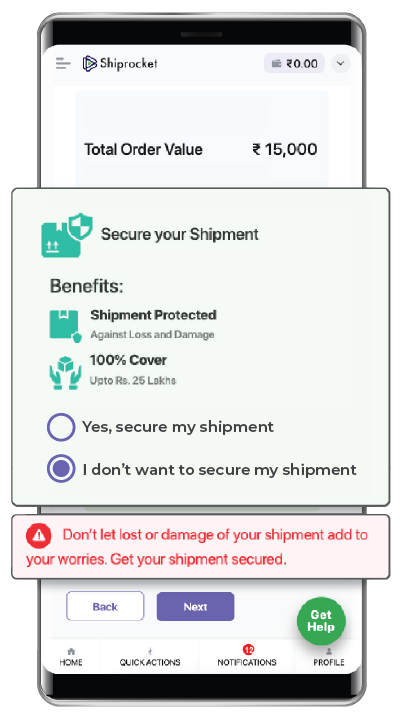 A complete digital flow was designed to initiate & settle claims for any shiprocket shipment, directly from Symbo dashboard. It also provided a complete view of issued policies & claims raised at one go.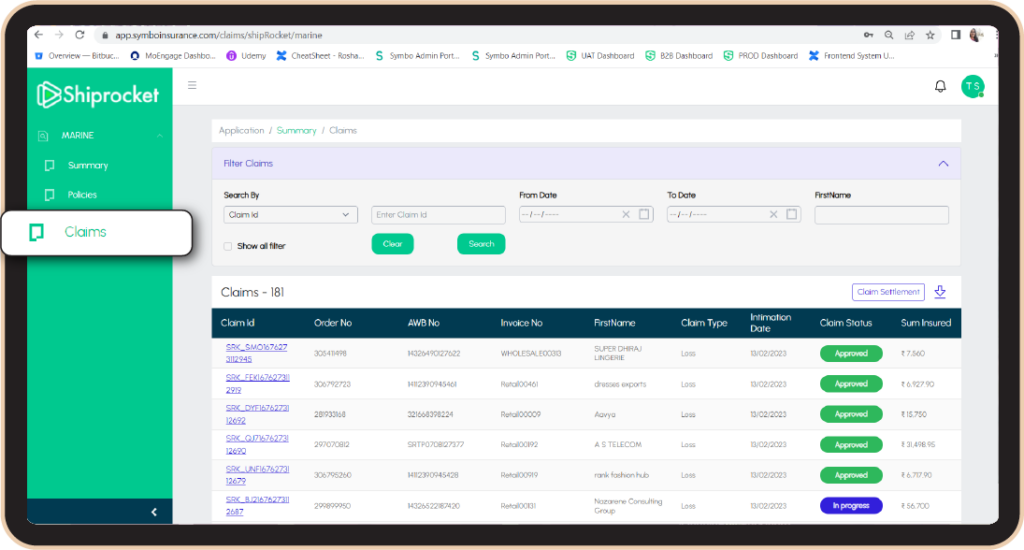 With this integration, Symbo reduced TAT by 60%, providing a more efficient and seamless experience in initiating & raising claims with complete transparency.
"Working with Symbo has been a game-changer for our logistics insurance program. The integration was quick and seamless, and their technology has significantly reduced our claims settlement time, allowing us to provide a better experience for our sellers."